Our Global Offices
Miami Headquarters

328 Crandon Blvd. Suite 223

Key Biscayne, Florida 33149

Island of Key Biscayne Pictured Below

Phone: (305) 677-3327

Fax: (480) 772-4041
Our Global Team: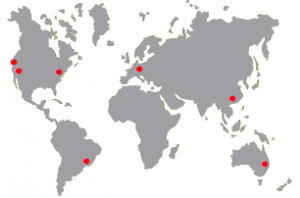 Our team of professionals has over 25 years of experience in capital raising, marketing, client services and research. Our headquarters are in Key Biscayne, Florida but we have a global reach and you will often see our team members speaking at conferences and events across the globe. 
To learn more about Raising Capital please explore our website, watch our videos, read our book, visit our live Capital Raising workshops, learn about our capital raising certification, or reach out to us via the contact details directly above. We are always looking to help individuals gain access to the resources they need to raise capital.
Richard C. Wilson: CEO

Richard C. Wilson helps $100M+ net worth families create and manage their single family offices and currently manages 14 clients including mandates with three billionaire families with a total of $5B of buy-side advisory mandates in place. Richard is also the founder of the Family Office Club, the largest membership-based family office association (FamilyOffices.com) with over 1,500 registered family office members.
Theodore O'Brien: Managing Director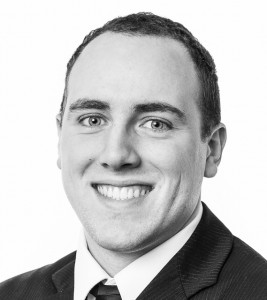 Theodore serves as Managing Director at the Miami Family Office and the Family Office Club association. At the Miami Family Office and Billionaire Family Office, Theodore originates direct investments in private companies seeking expansion capital, strategic partnerships, or a sale. He maintains an extensive network of private equity and alternative investments firms, with an emphasis on co-investments with family offices and other LPs.
Theodore manages the Family Office Club, the largest association of family office professionals.  In that capacity, he organizes family office events, produces industry resources, and represents the association in the Northeast region. He has edited and contributed to many publications and books including The Family Office Book: Investing Capital for the Ultra-Wealthy (Wiley, 2012), The Hedge Fund Book: A Training Manual for Professionals and Capital-Raising Executives (Wiley, 2010), The Visual Guide to Hedge Funds (Bloomberg Financial, 2014), and most recently The Single Family Office (2014).
Theodore has a Bachelor's Degree from the University of Oregon and holds Series 7 and Series 63 securities licenses. Based in Portland, Oregon, Theodore is an avid networker and travels frequently to visit clients and host quarterly Family Office Club conferences.
Douglas Scott: Director
Douglas Scott serves as Director at the Family Office Club and Wilson Holding Company. Doug will most likely be your first point of contact at the Family Office Club, where he works hard to constantly improve the client experience, and maintain our high quality standards. Doug operates our Portland, Oregon offices where he is in charge of daily operations, the operational team, and conference management aspects of our business.
Currently, Doug is helping us release a new book on family offices, and has been involved in the rapid expansion of our Wilson Conferences and Training divisions as well.
Rafael Tassini: Research Associate

Rafael Tassini has been conducting research for the Family Office Club and related work for years. Rafael is trained in research, analysis and capital raising and continues to help our team improve our products and services each year.
Rafael is always creating and researching new areas of the family office and wealth management space.
Charles B. Wilson: Resource Development Specialist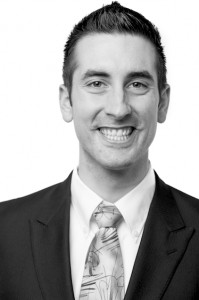 Charles B. Wilson helps develop many of the Family Office Club resources from audio interviews to training materials and video content. Charles helps produce and edit training videos, video recordings of team member speeches at conferences, audio interviews and other family office resources.
Charles has spent time recently helping us produce new family office training resources and improving the overall experience at the Family Office Club website.
Adriana Albuquerque: Client Services Specialist

Adriana works with Douglas to assure that our clients are satisfied and that we are always finding new ways to deliver value to our clients.
Adriana also assists Rafael with his ongoing research on the family office industry.